UAB football to honor 225 fallen Veterans during Saturday's game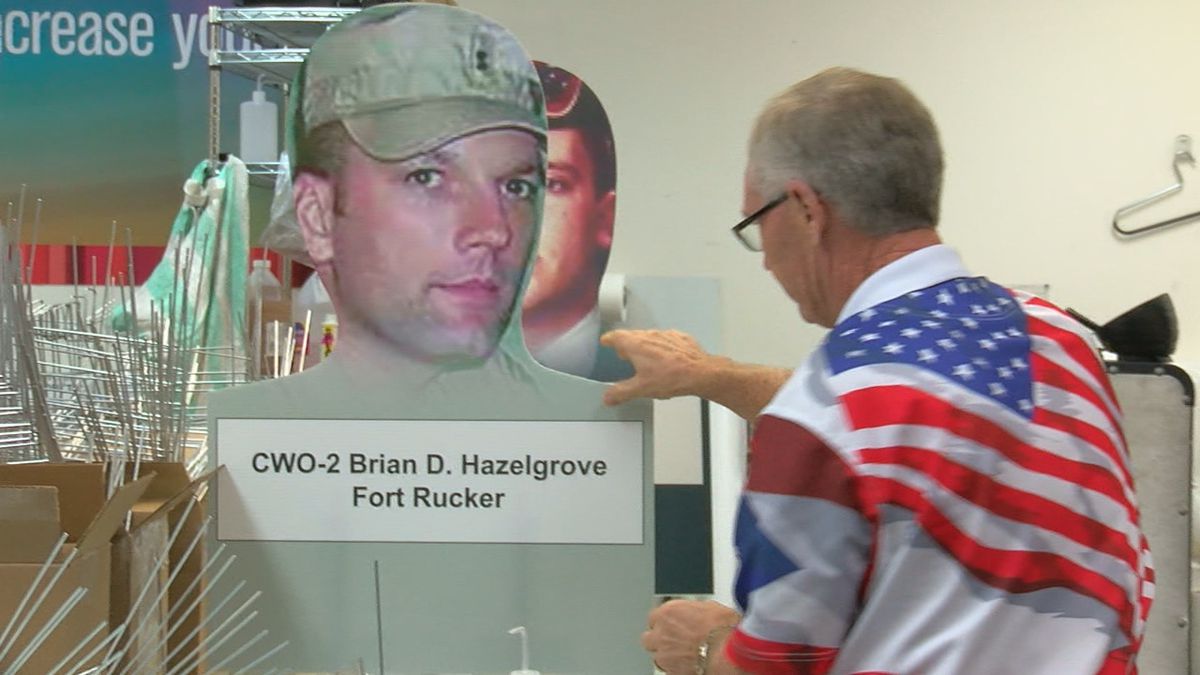 Published: Nov. 12, 2020 at 11:19 AM CST
BIRMINGHAM, Ala. (WBRC) - UAB football has teamed up with the Alabama Fallen Warriors Project and will honor 225 fallen Veterans at Saturday's game against North Texas.
There's not a day that goes by that Charon Rivers doesn't think about her son, Marine Lance Corporal Thomas E. Rivers Junior, who died in Afghanistan 10 years ago.
"I miss his craziness, he was a real character, you really never knew what he was going to do," Charon said.
This Saturday, the face of Rivers along with 224 other war heroes, who have died from our state since 9/11, will be on display in the stands at the UAB Football Game.
"This event honors the sacrifice those 225 men and women that died. We had four killed in the Pentagon bombing, we've had 118 killed in action and 107 killed in a non-hostile death," said Mark Davis, former Navy Veteran and founder of the Alabama Fallen Warriors Project.
Davis says he teamed up with AlphaGraphics in Hoover to create the cardboard cutouts. "I had an idea, but they brought it to life. They've donated so much time to this project, I know it means a lot to these families," he said.
The 225 Veteran fan stands represent men and women from the ages 18 to 54 from all 67 counties across the state.
"It'll be emotional seeing him up there, I think it's wonderful, Thomas loved football, so I'm sure he would have loved to be there," said Charon.
"It is said that when a Veteran dies, they suffer two deaths. One when they pass and the other, when they are forgotten and my mission is to not forget them," added Davis.
Although it's just a cardboard cutout, these faces represent heroism, heroism that won't go unnoticed.
"I just think how hard is it for them, but maybe this is something that we can use to say thank you and we're thinking about you and you are important to us," said UAB head coach Bill Clark.
Dozens of Veterans will help install the 225 Veteran fan stands Saturday morning at Legion Field before the game.
Copyright 2020 WBRC. All rights reserved.
Original Story: https://www.wbrc.com/2020/11/11/uab-football-honor-fallen-veterans-during-saturdays-game/