Miller Co. attorney to make decision on next sheriff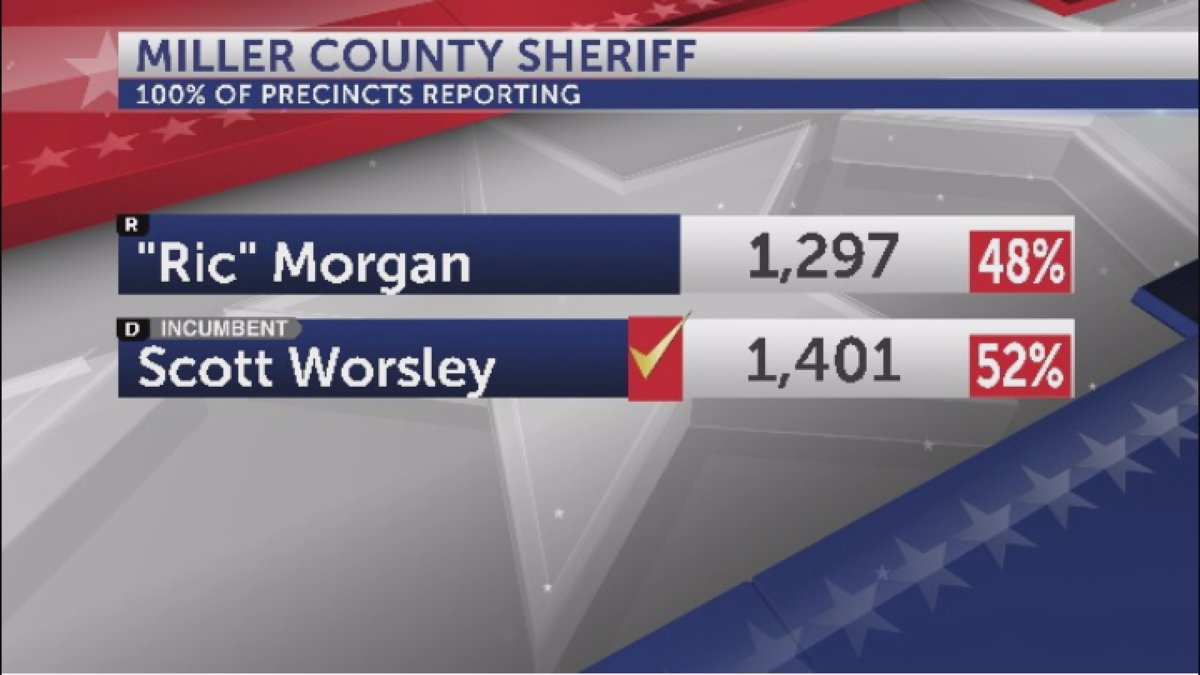 Published: Nov. 5, 2020 at 11:39 AM CST
COLQUITT, Ga. (WALB) - Results are in for the Miller County sheriff's race.
Incumbent Scott Worsely was running against Richard "Ric" Morgan.
Worsley came out with the most votes at 52 percent. However, Worsley died early last week.
WALB News 10 has spoken with multiple people, but the elections supervisor said the final decision lies with the county attorney.
Worsley was up for re-election this year as the sheriff in Miller County. He was sworn in in 2017 after working as the Colquitt Police Chief.
Worsley died last week after fighting a year-long battle with cancer.
After Tuesday's election results, incumbent Worsley came out with 52 percent of the votes, while Morgan received 48 percent, making Worsely the winner.
Right now, the interim sheriff is former Chief Deputy Robert Grier.
According to the Georgia Secretary of State's lawyers, the challenger, Morgan would automatically win the election. They said, either way, the decision is up to William H. Mills, the Miller County attorney, as he may read the law differently than the Secretary of State's Office.
WALB has reached out to Mills multiple times and left a message to determine where they are in figuring out who the next sheriff would be, we are waiting to get a response. We've also reached out to Morgan and are waiting to hear back from him as well.
Copyright 2020 WALB. All rights reserved.
Original Story: https://www.walb.com/2020/11/04/miller-co-attorney-make-decision-next-sheriff/