GOP chair: Don't believe polls that doom Trump's election chances
Terry Lathan claims party's hold on Alabama is not wavering.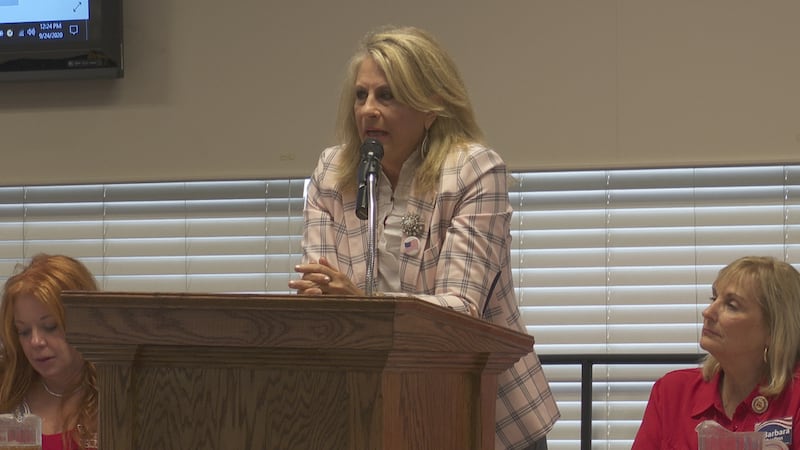 Published: Sep. 24, 2020 at 8:52 PM CDT
DOTHAN, Ala. (WTVY) -Alabama Republican Party Chairman Terry Lathan believes polls showing President Trump won't win a second term are wrong.
"I've never seen anything like the enthusiasm for Donald Trump," she told WTVY during a visit with Houston County Republican Women on Thursday.
"We want someone who is tough, we want someone who will not take no for an answer and do what you say you are going to do, and (Trump) has certainly done that," Lathan said.
Besides predicting Trump's victory, she also believes that Tommy Tuberville will defeat Democratic incumbent Doug Jones in the U.S. Senate race and Enterprise businessman Barry Moore will win over his rival, Democrat Phyllis Harvey-Hall.
Lathan also said any notion that the GOP is losing its strong political hold on Alabama is ridiculous, noting that 65 percent of elected officials in Alabama are Republicans.
She has volunteered for the party the past 44 years, beginning when she was teenager.
Copyright 2020 WTVY. All rights reserved.