Proposed amendments to Alabama's constitution will be on November 3 ballot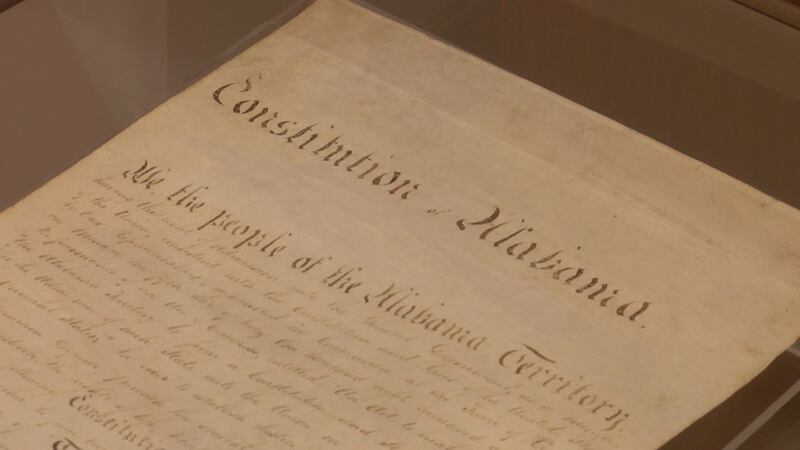 Published: Sep. 21, 2020 at 2:37 PM CDT
(WAFF) - Time is ticking until the general election! Coming up on November 3, many of you will cast your votes for who should serve in the White House over the next four years, but there are a few other topics you'll be asked to vote on as well.
The ballot will include 6 proposed amendments to Alabama's state constitution (for a recap of Amendments 1 and 2, click here).
Here's what you need to know about Amendments 3 and 4.
Amendment 3 relates to how long an appointed judge who is filling a vacant term must serve. Currently, a judge who is appointed to fill some kind of vacancy, whether that be due to death, retirement, resignation or just removal, is only required to serve a minimum of 1 year in office. This amendment would change that term to two years.
State Senator Arthur Orr says this is important because oftentimes, these appointed judges aren't in office long enough to see the effects of their work, and that can pose problems for others down the road.
"By the time they get into office, they could be out," says Sen. Orr. "The problem becomes when they make rulings on certain cases, and they're not able to see them through, it becomes problematic for their successor. So, it's just allowing 2 years at a minimum."
Amendment 4 is an amendment that has been proposed year after year - remove the racist language from Alabama's state constitution.
"I sponsored a bill that became a constitutional amendment... to take the racist language out of the constitution, and it was voted down at that time [in 2012] by the people," says Sen. Orr. "There was some concern that it would affect funding for certain areas of government."
The state constitution still has references to school segregation between white and "colored children" and also has laws against interracial marriage.
Now, Amendment 4 is again appearing on the ballot in hopes that people will now more than ever support the framework for removing this language.
"It doesn't happen in step one, but it starts the dominos to eventually get it out, and that's certainly a good thing," says Sen. Orr. "It's way overtime and overdue to make this happen."
Copyright 2020 WAFF. All rights reserved.
Original Story: https://www.waff.com/2020/09/17/proposed-amendments-alabamas-constitution-will-be-november-ballot/