AHSAA lays out guidelines for 2020 high school sports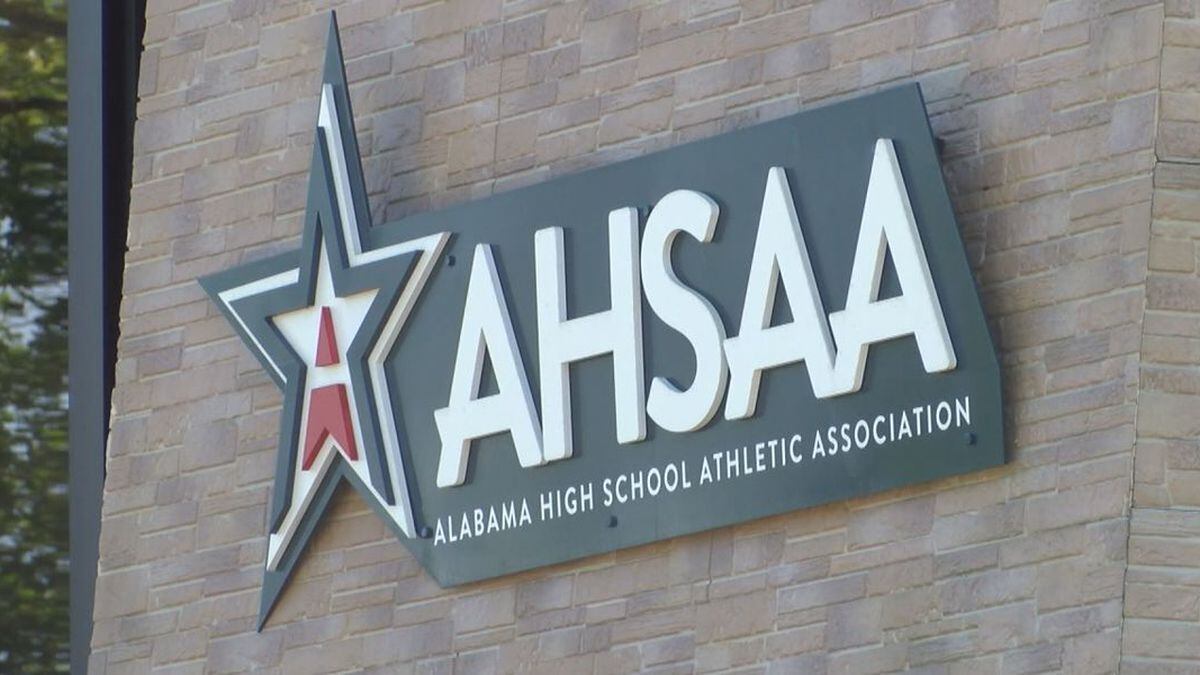 Published: Jul. 23, 2020 at 10:08 PM CDT
MONTGOMERY, Ala. (WSFA) - The Alabama High School Athletic Association provided more details Thursday, the day after it announced an approved plan for the return of fall sporting events, including football, amid the pandemic.
AHSAA laid out its guidelines but cautioned these are not normal times. The guide is not a final document and it is expected to change as new information and data on the COVID-19 pandemic comes out.
The organization said there are rule modifications for fall athletics including, for example, cross county, volleyball, swimming/diving, and football.
For those taking part in cross country, the course is to be widened to six feet where feasible and those on the sidelines will need to wear masks.

In volleyball meets, there will no longer be bench switching and meetings will no longer be held at the center. Organizers will also limit the number of people at the official's table.

For those participating in swimming and diving events, they will need to arrive at the meet in their swim attire. There will also be a limited number of people allowed to be in attendance.

In football, the players box will be extended and timeouts will be increased to two minutes.
The full list of guidelines is available HERE.
The AHSAA cautioned there's no way to eliminate all risks but the guidelines should help to mitigate them.
Schools have an option to begin athletics on July 27 with an acclimation week that does not include two-a-days. Schools not choosing the early start can start at a later date with the first contest on Aug. 20.
AHSAA said communication is needed now more than ever and that school systems need to coordinate before athletic events about things including what the current host city's policies are regarding COVID-19.
Local superintendents are required to notify the AHSAA in writing if a school is not able to take part in a contest. Should the need arise for a school to cancel a match because of the pandemic, AHSAA's Central Board of Control will evaluate the subsequent forfeiture at the end of the season to determine how it relates to their regular season record in order to determine championship play.
School systems can decide to not allow fall sports. If that is chosen, every game not played will be "vacated" and the participating school will be awarded a win.
AHSAA reminded that it's the host school's responsibility to provide a clean environment for all visiting teams in which to dress and have their pregame meetings. When possible, areas should be large enough to maintain social distancing and it's suggested schools look at alternate ways to dress for their matches.
Gameplay personnel, which includes anyone with a role in the game's production from the chain crew to the concession stand workers, should be screened before coming into contact with people at the game, AHSAA said, but that process is up to the local school.
Local school systems will decide fan attendance policies and who is allowed but are encouraged to communicate those with the opposing team ahead of the match.
AHSAA is also recommending virtual tickets or cashless ticket options for those fans purchasing access to a game.
Transportation from one venue to another for a game is also up to the local school board, but AHSAA is encouraging the use of masks for those riding on a bus as well as assigned seating that could make any need for contact tracing much easier.
Copyright 2020 WSFA 12 News. All rights reserved.