"Bama In A Box" Helps Small Businesses Through Pandemic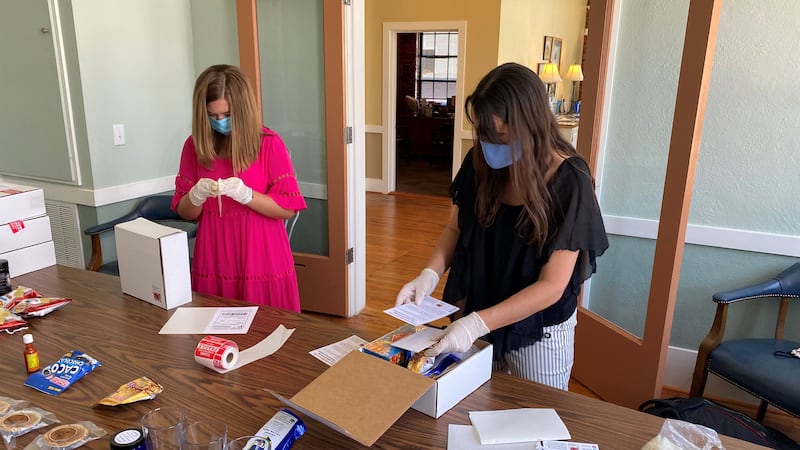 Published: Jul. 21, 2020 at 4:45 PM CDT
TROY, Ala. (WTVY) - Small businesses in Alabama have been hit hard by the pandemic, but one startup is giving those businesses a boost.
"We wanted to buy local. We wanted to buy products made in America, but more than that, made in Alabama," Angi Horn Stalnaker said.
That's when Horn Stalnaker came up with the idea of "Bama In A Box." It's a subscription service that ships products made in Alabama straight to your door.
"Basically every single thing you buy, you don't need to buy something that's made in China. You can buy something that's made in Alabama, somebody who's supporting your little leagues teams, someone who's supporting your local charities," Horn Stalnaker said.
When you subscribe, you will receive via mail a box that contains 5 to 7 items. All of those items are made at businesses in the state. They include Red Diamond Tea Bags from Moody, Best Buds Cookies out of Birmingham, and even bath bombs and soaps. You'll also receive a card with information on where you can purchase more of each product.
Each box is unique.
"We have enough products that you'll never get the product twice," Horn Stalnaker said.
"I was in 100% and ready to help her in any way I could," volunteer Laney Kelly said.
The 17-year-old has been employee from the start..
"I'm able to talk with my friends who are 17-years-old and explain to them the magnitude that you can have whenever you purchase from your local business," Kelley said.
Small business owners who use the service are already seeing an impact.
"I got a call today, actually, from one of the people that has a product in our box. And she said these are the most orders I've ever had, not from us, but from people that buy our boxes who are now going to buy more products from her," Horn Stalnaker said.
If you're interested in more information, click BamaInABox.com.
Copyright 2020 WTVY. All rights reserved.